Welcome in Nieuwpoort
In Nieuwpoort the Great War is never far away. It can hardly be otherwise: the city was for four long years the first city on the western front between the North Sea and Switzerland. It also was the starting point of 40.000km of trenches. If you walked down these trenches, you would have done a tour around the world with our city as a starting point. You won't find a tour around the world here but you can follow the footprints of the First World War here in Nieuwpoort.
On this part of the website you will be able to find an overview of all the mementos to the war and all planned activities.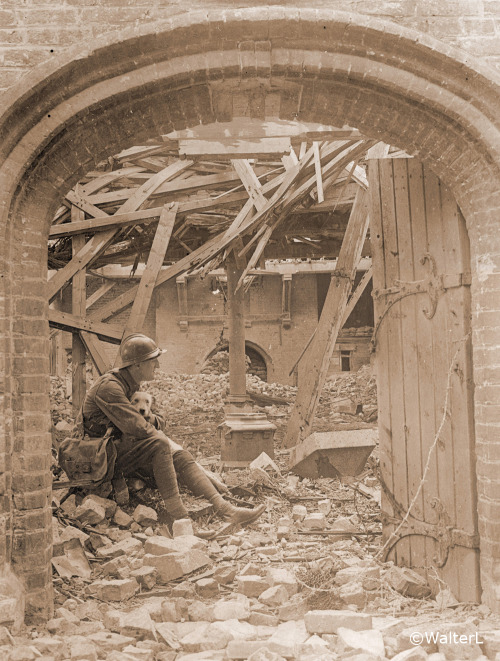 Belgian soldier together with dog in the city halls of Nieuwpoort (photo: collection Walter L.)