Temporary exposition

Horse & King

Master, Majestic, Funchal, Miss and Ténériffe. These were the names of the five horses of King Albert I. On one of these horses he arrived in Nieuwpoort-Bad in October 1914. Another, with the proud head of a chess pawn, has been immortalized in a bronze equestrian statue in Nieuwpoort. The staue of a stubborn and visionary monarch. This aspect is clearly reflected in the image.
In 1917, in full war, cars, trucks and airplanes were more important than the horse that only died as a beast of burden at the front. King Albert I made an equestrian portrait of his horses and reserved them for the Liberation Festivities of the following year. In 1918, he appeared on the Yser on horseback, but left De Panne by car after he had greeted his soldiers in the liberated area, by plane.

The exhibition Horse & King runs until June 17, 2018 in the Visitors' Center Westfront Nieuwpoort.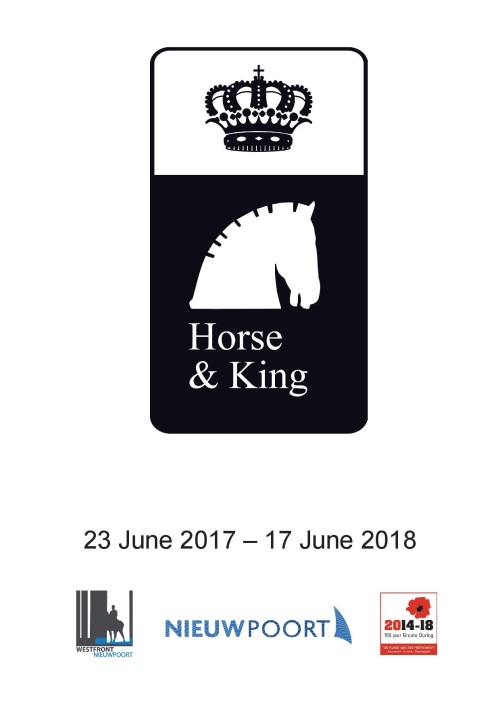 Here you can find an overview of all temporary exposition.
2014 – Nieuwpoort October 1914
            Here is where the front started
2015 – Les demoiselles de Nieuport.
            Lady Dorothie Feilding and her fusiliers marins.
2016 – The art of remembrance
            The basement of the painters in Nieuwpoort 1916 -1918
2017 – Horse & King.
2018 – Architecture and war. The rebuilding of the city and it's outskirts
           Juul Filiaert and Nieuwpoort 1914 – 1919